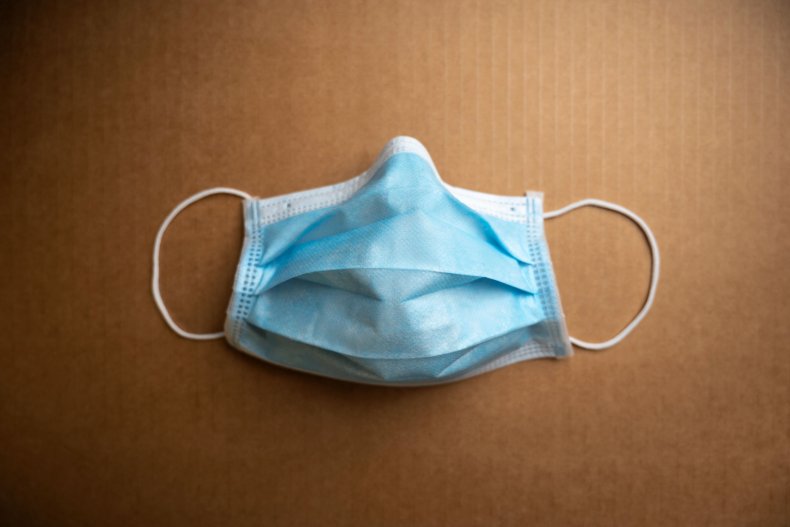 A group of protesters staged a series of "maskless shopping" protests in stores across Los Angeles on Sunday in defiance of the city's new mask mandate.
The vocal group reportedly targeted a Westwood shopping center, urging shoppers to take off their masks while claiming the vaccine is killing people.
"Take off your masks. Come on guys, by now you know it's a scam so wake up," one protester can be heard yelling in video footage taken by Beverly Hills Courier reporter Samuel Braslow.
"The vaccine is killing people," another woman tells shoppers, adding: "You are stupid and you are listening to bad science […] It [the virus] comes from a lab, it was man-made."
During the confrontation, one anti-masker reportedly called a shopper a "Karen" for getting upset at the group.
"What's wrong with these people? [I'm] a cancer patient and I have an autoimmune disease and even though I got vaccinated I still have to wear a mask," the woman says in another clip. "Even when they get rid of the mask mandate I still have to wear a mask […] why are they allowed to do this? They call me a Karen because I have to protect myself."
The term "Karen" has become a popular insult to describe what are perceived as antagonistic or entitled women. It generally comes from memes about white middle-class white women behaving in what is considered a privileged way.
In another tense encounter, a woman who appears to be part of the group asks a shopper if she was born with a mask on her face.
"Were you born with a mask on your face? No you were not," the protester says. "You were born with an immune system. If you were meant to wear a mask you would have been born with a mask over your face."
Some staff members appear to ask members of the group to wear masks but are unable to enforce the requirement.
Los Angeles County reinstated an indoor mask mandate late Saturday night as over 1,800 new COVID-19 cases were reported in one day and hospitalizations continue to rise.
The new mandate went into effect at 11:59 p.m. and requires everyone to wear masks in indoor public spaces, regardless of vaccination status.
"Due to increased transmission from the Delta variant and the intermingling of unmasked individuals where vaccination status is unknown, masks will be required indoors regardless of vaccination status starting TONIGHT at 11:59pm," the public health department tweeted Saturday.
On Saturday, the county reported 1,827 new cases of COVID-19 and 11 additional deaths. The daily positivity rate now stands at 3.7 percent, up from just 0.5 percent one month earlier.
By Sunday, Los Angeles County had reported over 1.2 million positive cases of COVID-19 and a total of 24,579 deaths since the pandemic began.
The new mask mandate has not come without criticism.
Los Angeles County Supervisor Kathryn Barger, a Republican, said that deviating from state and federal masking guidelines could ultimately cause confusion and distrust.
Los Angeles County Sheriff Alex Villanueva said Friday that the new mandate "is not backed by science," and that his office would not enforce the new rule.