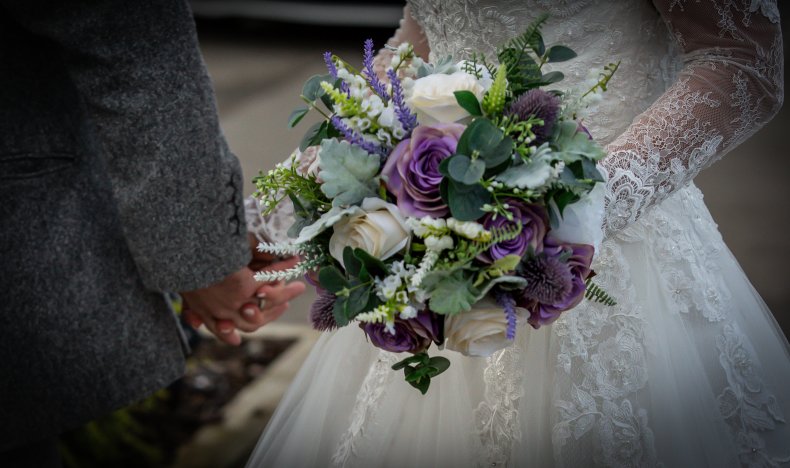 Wedding planning can quickly turn sour when faced with a guest list dilemma. A bride posed the question of whether she would be unreasonable for not wanting a child she does not know with ADHD at her otherwise child-friendly wedding to Mumsnet, a London-based internet forum. The comments from more than 300 people were split, and while some sided with the bride, others said the child shouldn't be excluded from the wedding.
"My cousin has a relatively new boyfriend who I haven't met and he has a daughter around 8 or 9 who I also haven't met," the bride, whose username is strawberrydonuts, wrote. "Apparently the girl has ADHD and is not very well behaved."
The bride said she sent a plus-one invite to her cousin, who also wants to bring her boyfriend's daughter.
"I'm also not that close to my cousin [only ever see her at family gatherings, we have no relationship outside of that, and it's about once a year!]," the bride noted.
She explained that her cousin wanted to attend the wedding and create a family vacation out of the trip.
"I feel quite bad saying no but feel like I don't want a kid who a) I don't know and b) may be badly behaved?? I'm not anti-ADHD at all, in fact about 6 of the kids coming have ADHD/autism/special needs, but the point is we know them and have a relationship with them," the bride wrote.
There wasn't a clear consensus in the comment section on how the bride should proceed.
"The ADHD is irrelevant, you invited her and +1, not +2. Just tell her you don't have capacity for anymore. She is cheeky for asking," one commenter wrote.
Another suggested that there was a chance the bride's cousin and her significant other would not still be together at the time of the wedding.
However, others said the bride was wrong for wanting to exclude the child from the wedding day.
"It seems pretty mean to say [it's] a child friendly wedding except THAT child," one person wrote.
Another wrote, "If you're being very open and welcoming about children otherwise, then I think it seems a bit mean to say no to this one particular child. I get your concerns about her being disruptive but if you have a load of kids at your wedding there is going to be some disruption. Not saying that's a bad thing btw, we had lots of children at our wedding [including some we had never met] and it made for a lovely day."
When it comes to inviting children to a wedding, an article in The Knot wrote that it is important for couples to make it clear who is invited.
"If you are inviting kids, adding the words 'and family to the invitation envelope indicates as much," the article read. "If you aren't including children but someone RSVPs for theirs, you may be put in the uncomfortable position of calling them to let them know you're sorry but you couldn't invite everyone's children."
Newsweek has reached out to strawberrydonuts but did not receive a comment at press time.